15 Content Marketing Opportunities for August 2019
August brings with it the festive spirit. This might explain the rush of optimism that powers you as you make plans to work towards achieving the milestones you set for yourself at the beginning of the year. But wait! Before you start filling your calendar, go through ours, for these topical events will help you polish your content marketing strategy.
1. Friendship's Day – 4 Aug
Content marketing ideas:
Listicle idea: Books that celebrate the joys of friendship
Infographic idea: Tips to meet people and make friends in a new city
Video idea: Line up these iconic movies on friendship for your next sleepover
Podcast idea: How to plan a successful tour with your friends
Brand campaigns that worked:
Mother Dairy shared this cute, instantly relatable GIF post that captures the relationship between best friends, and how they help each other get away with almost any situation, thanks to the 'doodh ka dhula' impression they have on each other's parents:
Tag your 'Doodh Ka Dhula Dost' and wish them #HappyFriendshipDay!

Posted by Mother Dairy on Saturday, August 4, 2018
Godrej Appliances created a pun-tastic GIF post that connected the characteristics of friendship with the features of home appliances and products by personifying them:
#ContestAlert: There are always these four kinds of friends in every group; the cool one, the food hogger, the mom of the group and the health advisor! Tag #ThatOneFriend and wish them a #HappyFriendshipDay & win exciting prizes.

Posted by Godrej Appliances on Saturday, August 4, 2018
2. Hiroshima Day – 6 Aug
Content marketing ideas:
Listicle idea: The most enriching cultural experiences in Hiroshima
Infographic idea: Effects of nuclear explosion on a city
Video idea: Here's how Hiroshima rose from the ashes of a nuclear attack
Podcast idea: How nuclear weapons pose the ultimate threat to humanity
3. International Day of the World's Indigenous Peoples – 9 Aug
Content marketing ideas:
Listicle idea: Things to know about indigenous people
Infographic idea: Indigenous people: Their rights and challenges
Video idea: Crafting heritage: How works of indigenous artisans are being absorbed by the fashion industry
Podcast idea: Being indigenous in the 21st century
Brand campaign that worked:
'Blink. And they're gone.' This campaign by photographer Jimmy Nelson showcases a series of photos taken by him of indigenous people and cultures across the world, compiled as a video with upbeat tribal music, with the frames changing at a pace in tune with the beats of the music. The video is part of a bigger 2019 campaign that raises awareness about indigenous peoples and their irreplaceable traditions:
4. International Youth Day – 12 Aug
Content marketing ideas:
Article idea: How the youth can contribute to nation-building
Infographic idea: In Stats: Youth movements and environmental issues
Video idea: Achievers who proved that one is never too young to make it big
Podcast idea: Why do we celebrate International Youth Day?
Brand campaigns that worked:
Vodacom shared this video that uses spoken word poetry to present an empowering message to all youngsters: do not let your situation hold you from achieving your dreams. The video subtly creates a brand connect by mentioning how wider network connectivity has given everyone access to knowledge:
Titas Footwear creatively used this topical day to broaden its target pool by addressing the concerns of its target audience: middle-aged people. The poster celebrated youthfulness as a state of mind rather than an age factor and provided content that their TG could relate to:
5. Organ Donation Day – 13 Aug
Content marketing ideas:
Article idea: Everything you need to know about becoming a medical practitioner
Infographic idea: Types of organ donation
Video idea: How organ donation works
Podcast idea: Who can donate organs?
Brand campaigns that worked:
The Welsh Government released a series of 20- to 30-second videos featuring people of varying cultural and ethnic backgrounds to create awareness about the importance of talking to family and friends about one's choice to donate organs, through their 'Talk about organ donation' campaign:
The Mexican Transplant Association created a poster that took an alternative to the 'save someone's life' approach by giving it the perspective of 'letting your organs continue to live'. The simple use of stock photos created a certain visual tension that helped get the point across:
6. Independence Day – 15 Aug
Content marketing ideas:
Article idea: History of economic growth in India since independence
Infographic idea: Countries that celebrate Independence Day on the same date
Video idea: Facts about the freedom struggle every Indian should know
Podcast idea: How countries celebrate Independence Day around the world
Brand campaigns that worked:
Bajaj took a unique route – a scenic road trip through the Himalayas – to create awareness about the amount of waste generated due to the plastic flags bought during Independence Day. The video shows a man who refuses to buy a flag, and continues on his ride through the mountains to reach the base where he finds used flags scattered on the ground. The video ends on an unexpectedly sweet note:
Tata Pravesh created the #IFeelSafe video to thank the bravehearts in our defence forces by sharing hand-written postcards and video messages from people across India expressing the sense of safety and security they felt in our homeland because of them.
7. World Photography Day – 19 Aug
Content marketing ideas:
Listicle idea: Digital Camera 101: Types and features
Infographic idea: Photography apps every shutterbug should know about
Video idea: Photography Masterclass: Special effects made easy
Podcast idea: What does it take to establish a successful career as a photographer?
Brand campaigns that worked:
Canon addressed the environmental issues and realities of life with a video showing an image that initially looked like a beautiful rural scene, but refocused to shows the signs of a drought-affected area. It ends with a message to shift one's focus to capture issues that go unnoticed:
As we get closer to World Photography Day, it's time we #ShiftOurFocus and zoom into the little details that are often unnoticed. #WorldPhotographyDay

Posted by CANON India on Wednesday, August 15, 2018
Apple created its widely popular #ShotOnAniPhone campaign to encourage its consumers to share their best photographs captured on an iPhone. The campaign became one of the most trending hashtags on social media: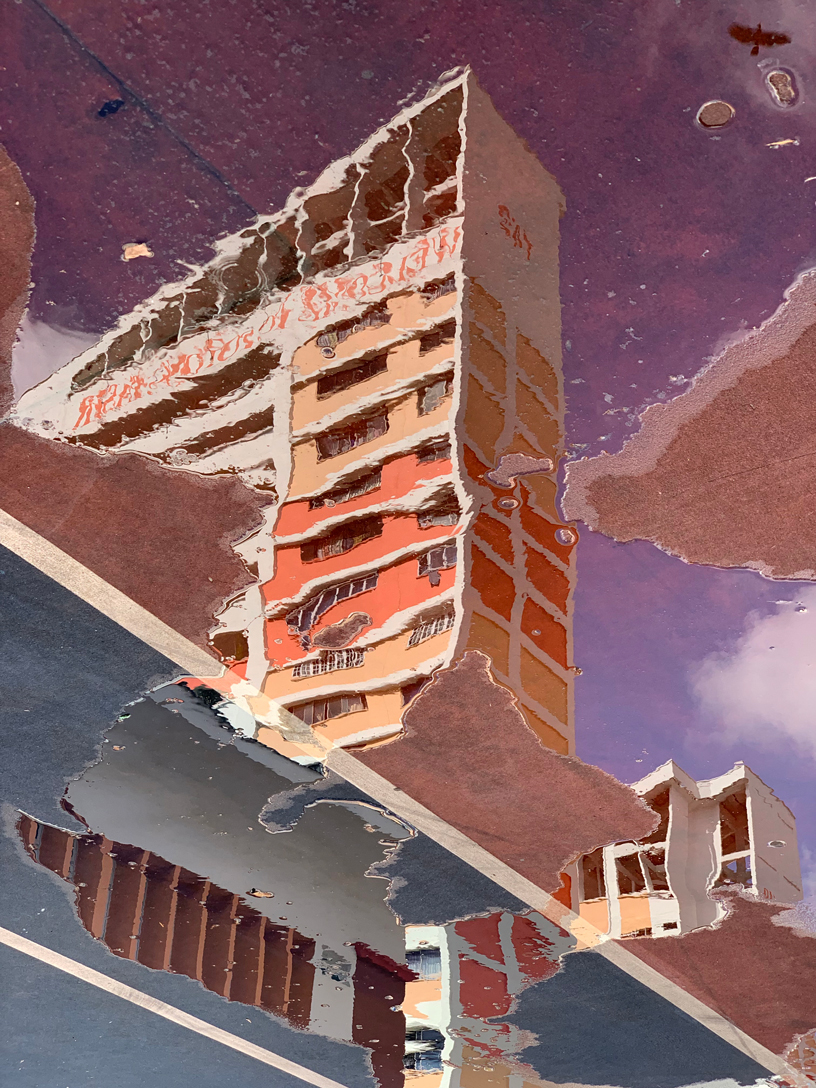 8. World Senior Citizen's Day – 21 Aug
Content marketing ideas:
Listicle idea: Enjoyable activities and things to do for the elderly
Infographic idea: Foods that keep you healthy as you age
Video idea: Exercises that can help senior citizens stay active
Podcast idea: Countries with the best benefits for senior citizens
9. Women's Equality Day – 26 Aug
Content marketing ideas:
Article idea: What the top companies for women have in common
Infographic idea: Countries with the highest and lowest gender gap
Video idea: Women rising: Female activists you should know about
Podcast idea: Greatest moments in the history of gender equality
Brand campaigns that worked:
H&M encouraged women to make bold and unconventional fashion choices and debunk stereotypes in this video that featured various personalities and moods of women:
Western Union shared an inspiring video featuring young girls from around the world, racing. The video encouraged them to not just aim towards becoming the first female to become a president or land on the moon, but to become the first person to achieve something:
10. International Day against Nuclear Tests – 29 Aug
Content marketing ideas:
Article idea: Where can a career in nuclear science take you?
Infographic idea: Effects of nuclear testing
Video idea: Most terrifying nuclear tests conducted in recent times
Podcast idea: Why India tested nuclear weapons in 1998
11. National Sports Day – 29 Aug
Content marketing ideas:
Listicle idea: 10 instances from Dhyan Chand's life that will inspire you
Infographic idea: Quirky and unorthodox Olympic sports that actually exist
Video idea: Remembering Major Dhyan Chand, the hockey wizard who bagged 3 Olympic gold medals
Podcast idea: Alternative careers taken by sportspeople after retirement
Brand campaigns that worked:
Decathlon brought out some quirky, funny, awkward, and imperfect moments that are rarely captured when we talk about sports, and celebrated the moments that lead to achievements in the future in this motivating video:
Other Content Marketing Opportunities
11. World Breastfeeding Week – 1 to 7 Aug
Content marketing ideas:
Listicle idea: Foods to have and avoid during breastfeeding
Infographic idea: Ways in which breastfeeding benefits mother and baby
Video idea: Must-have breastfeeding products
Podcast idea: Advice for expecting mothers
Brand campaign that worked:
Nestle India gave a modern twist to the 'it takes a village to raise a child' proverb in its campaign celebrating Breastfeeding Week:
12. Sports & Events
Nehru Trophy Snake Boat Race – 10 Aug
Madras Week – 20-27 Aug
Covelong Point Surf, Music & Yoga Festival – 23-25 Aug
British MotoGP – 23-25 Aug
US Open-Tennis – 26 Aug – 8 Sept
Content marketing ideas:
Listicle idea: Best places to learn surfing in India
Infographic idea: Best MotoGP riders of all time
Video idea: Places where you can experience the thrill of boat racing
Podcast idea: What is the significance of Madras Week?
13. Festival & Fun Days
International Beer Day – 2 Aug
Nag Panchami – 5 Aug
World Cat Day – 8 Aug
Book Lovers Day – 9 Aug
Eid-ul-Adha – 11-12 Aug
International Left-Handers Day – 13 Aug
Rakshabandhan – 15 Aug
Parsi New Year – 17 Aug
Janmasthami – 24 Aug
International Dog Day – 26 Aug
Content marketing ideas:
Listicle idea: Gifting ideas to celebrate Rakshabandhan with your siblings
Infographic idea: Life lessons to learn from your feline friends
Video idea: Surprising facts about left-handed people
Podcast idea: Must read modern classics
14. Movie Releases

The Good Maharaja – 1 Aug
Hobbs & Shaw – 2 Aug
Dora and the Lost City of Gold – 9 Aug
The Angry Birds Movie 2 – 14 Aug
Saaho – 15 Aug
Brahmastra Part 1 – 15 Aug
Mission Mangal – 15 Aug
Batla House 15 Aug
Content marketing ideas:
Listicle idea: Best movies that were inspired by real-life incidents
Infographic idea: The process of making an animation movie
Video idea: Career options in the VFX industry
Podcast idea: Do movie franchises and remakes do better than the originals?
15. Celebrity Birthdays
Jason Momoa – 1 Aug
Taapsee Pannu – 1 Aug
James Hetfield – 3 Aug
Sunil Chhetri – 3 Aug
Kishore Kumar – 4 Aug
Neil Armstrong – 5 Aug
M Night Shyamalan –6 Aug
Rabindranath Tagore – 7 Aug
Charlize Theron – 7 Aug
Anna Kendrick – 8 Aug
Antonio Banderas – 10 Aug
Chris Hemsworth – 11 Aug
Suniel Shetty – 11 Aug
Casey Affleck – 12 Aug
Alfred Hitchcock – 13 Aug
Steve Martin – 14 Aug
Mila Kunis – 14 Aug
Halle Berry – 14 Aug
Sunidhi Chauhan – 14 Aug
Jennifer Lawrence – 15 Aug
Ben Affleck – 15 Aug
Alejandro González Iñárritu – 15 Aug
Steve Carrell – 16 Aug
James Cameron – 16 Aug
Robert de Niro – 16 Aug
Sean Penn – 16 Aug
Saif Ali Khan – 16 Aug
Edward Norton – 17 Aug
Gulzar – 17 Aug
Matthew Perry – 17 Aug
Andrew Garfield – 20 Aug
Amy Adams – 20 Aug
Randeep Hooda – 20 Aug
Jack Black – 28 Aug
David Fincher – 28 Aug
Content marketing ideas:
Article idea: Extreme role preparation: Actors who underwent drastic changes for a character
Infographic idea: Unforgettable on-screen characters of Robert de Niro
Video idea: Twists & Turns: M Night Shyamalan's most nail-biting movie moments
Podcast idea: Remembering Tagore: Best works of the literary master
Recent Posts
1. Preparing the perfect deck for a keynote session at a conference
2. Tips to prepare for a panel discussion at a content marketing conference
3. The perfect blueprint for organising a content marketing workshop